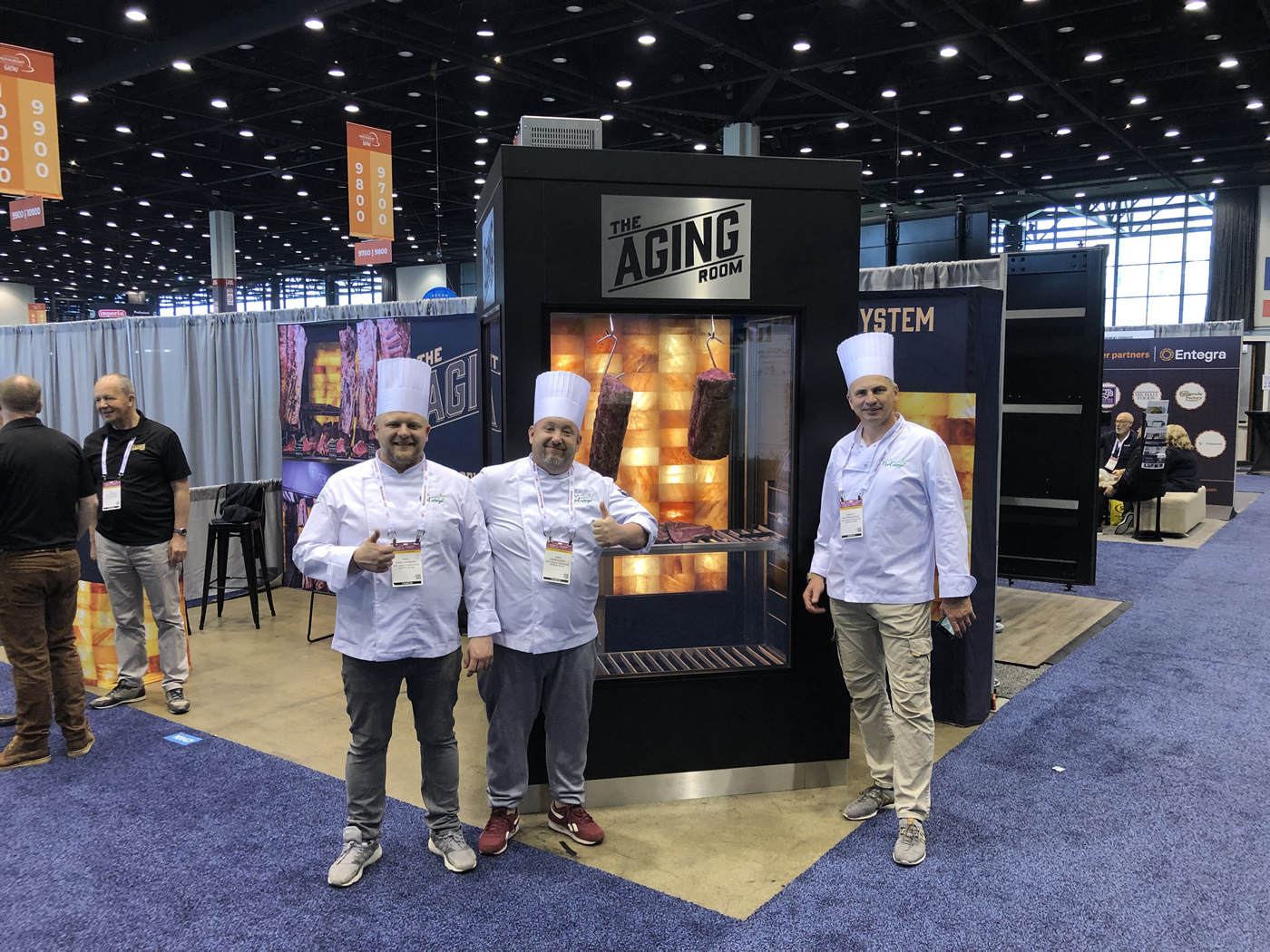 NRA Show 2022
This year, The Aging Room participated in the National Restaurant Association Show for 2022 and what a success it was! Thank you to everyone who attended, we had a wonderful turnout. The Aging Room team had a great time and we appreciate each and everyone of you who took the time to visit our booth.
This year we presented our new model of the Aging Room. A product that will not only help you recreate an old process while keeping it fully natural, but also to sell your product by creating a WOW effect. The Aging Room matures exclusively with Himalayan salt leveraging natural processes to create humidity, temperature, and moving air. Himalayan salt and lights together create a beautiful palette and present your product in the best possible way.
The Aging Room produces a salty microclimate with controlled air circulation, temperature, and humidity. There's no need to move the meat inside the chamber, as the air will circulate around it. There are no ultraviolet lamps, activated charcoal filters, or chemicals. The maturing process dissolves the salt in the air creating a thin film of salt that envelops the meat.
The Aging Room microclimate evaporates the moisture from the meat, as the enzymes in the meat work to break down the fibers and tenderize the beef, and as a result the taste increases. The process gives the meat an umami taste. Umami taste has been described as savory as it has the characteristics of broths and cooked meats.
The Aging Room is also suitable for aging fish, duck, pork, and cheese. The Aging Room climate settings are flexible, giving you full control of your aging process.
Once again, The Aging Room would like to thank all who stopped by our booth at the NRA Show 2022. The projects you have entrusted us with are of the utmost importance to us and we will deliver at the TOP of our game!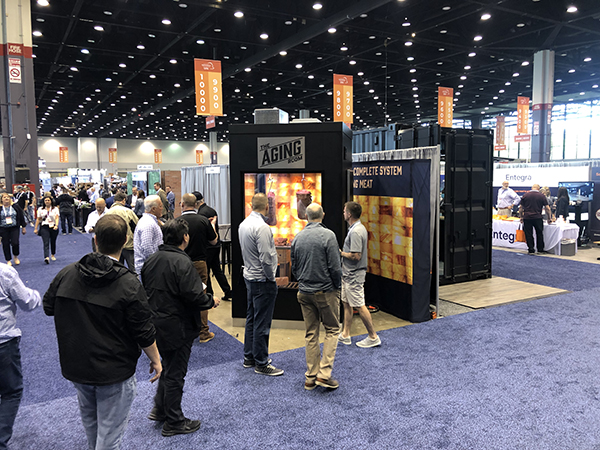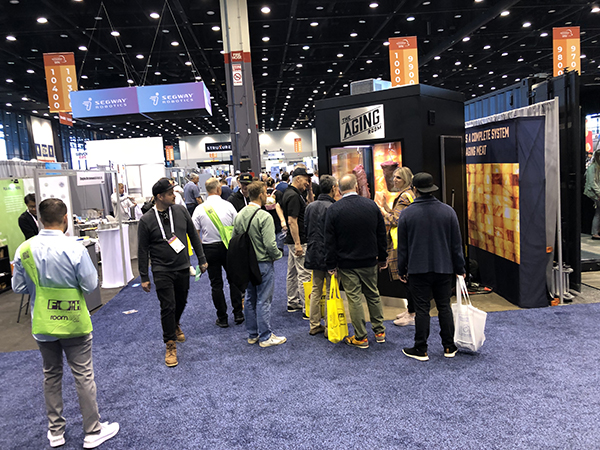 You know your product is good when people take selfies with it!
Thank you again and see you on site!