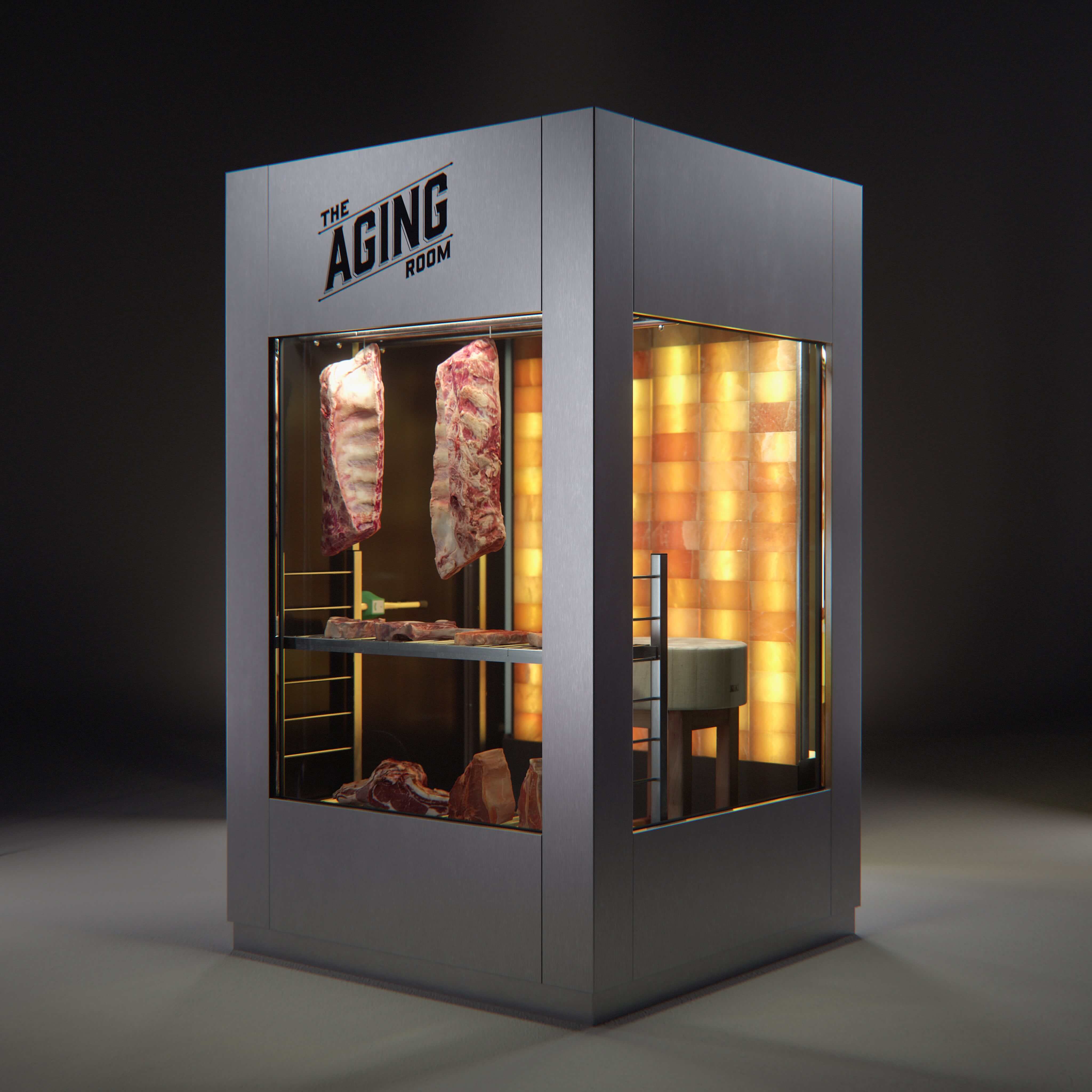 How Does Dry-Aged Beef Not Spoil
In order to age beef properly, it's important to control the process so the meat ages, but does not spoil. Aging beef requires the meat to be placed in a dry-aging chamber that maintains a specific level of temperature, humidity, and special air flow. When placed in one of these chambers, the beef can be aged from 7 to 21, or even up to 120 days, and it does not spoil during this time.
During the aging process, moisture is drawn out of the meat, which helps to create the umami flavor and tenderness of the beef. The lack of moisture also helps to make it hard for harmful bacteria to grow. These aging refrigerators are free of harmful bacteria and keep cold, dry air circulating. The Aging Room Chamber also comes with a wall of Himalayan salt to help facilitate safe bacteria and bring out the flavor.
The Importance of a Good Dry-Aging Chamber
Having a good dry-aging chamber can assist with the process and ensure that meat does not spoil. A good aging chamber will have a state-of-the-art ventilation system with advanced temperature control to keep the meat from spoiling, rather than aging it to perfection. These systems help to create a cold and humid climate to ensure an optimal drying and ripening process.
To keep beef from spoiling, it's important to properly store it from the moment you receive it. It should live in a climate between 34.7 degrees to 35.6 degrees Fahrenheit. This small temperature window is why it's crucial to maintain the right levels. The ventilation system is also important to consider because the beef needs a constant flow of fresh and clean air, inhibiting bad germs from forming.
The Aging Chamber Premium Dry-Aging Cabinet
The Aging Room Chamber uses precise climate control equipment combined with its Himalayan salt wall to create an aging-friendly, natural microclimate to dry-age steak. Using patented technology, the Himalayan salt wall helps eliminate any unwanted bacteria from the room. Not only does the salt help with the aging process to generate a good environment, but it also helps to give the flavor an extra boost, drawing out a little more moisture in the process.
To learn more about The Aging Room Chamber, visit our website or contact us today at +1 (888) 832-3376